Aloe Vera
          Ever heard about the Gut-Brain connection? 
          A healthy gut contains healthy bacteria and immune cells that fights against infectious agents like bacteria, viruses and fungi.
          A healthy gut also communicates with the brain through nerves and hormones, which helps maintain general health and well-being.
          How to promote overall wellness and immunity by taking care of your digestive system?
          >> Eat Right and stay hydrated
          >> Do some customized workouts
          >> Practice a positive mind
          >> Enhance your vitamins and minerals absorption, and your level of healthy bacteria
          One of the important elements in this process could be by drinking daily Aloë Vera pure Gel.
         This plant is a gut healing powerhouse. 
          Aloe will maximizes nutrient absorption and effectiveness of nutrients in our food and our supplements.  
          Moving to a healthier lifestyle isn't easy.
          That's why I suggest you to start this Vitality Program, made with the right care, the very best of nature and science.
Vitality program
Fit program
Discover here what are the benefits of drinking 120 ml of Aloe Vera daily.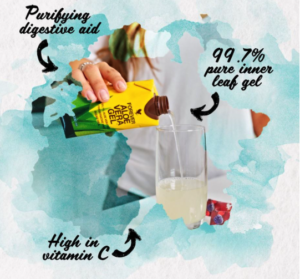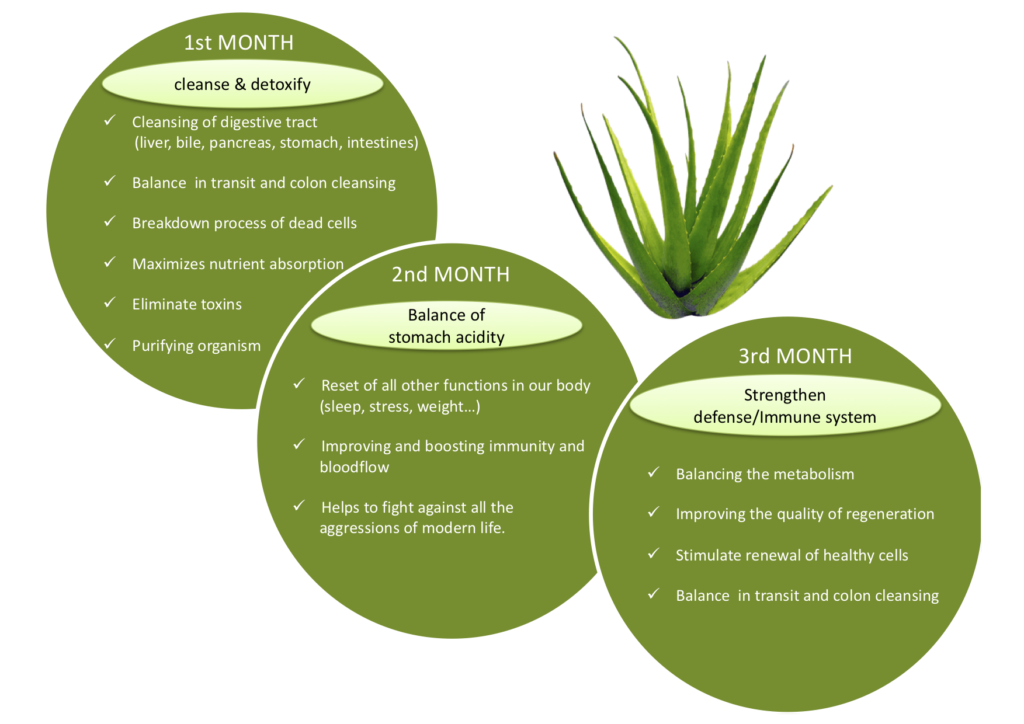 This easy-to-follow nutritional FIT program consists of 3 powerful Vitality Packs: Clean9, F15 and Vital5. 
CLEAN 9 PROGRAM: 
Designed to remove stored toxins from your body and help you feel lighter and more energized. This 9-day nutritional cleansing program will help you to jumpstart the journey to a healthier you. It comes with all the tools you need to reset and get you started on your fitness journey. 
F15 PROGRAM:
This 15-day program offers a personalized approach :  choose your workouts and nutrition level (Beginners, Intermediate, Advanced) and discover healthy recipes, weight management, helpful insights on advanced concepts like tailoring your nutrition to your body type and understanding nutrition timing. 
VITAL 5 PROGRAM:
Wich means MAINTENANCE after you reach your weight management goals or for every day advanced nutrition if you are not looking to loose weight. 
This consists of 5 amazing products, that work together to bridge nutritional gaps.
Aloe Vera Gel and Active Probiotic maximizes nutrient absorption, Omega 3 and Arginine Plus optimize circulation through the body, and Daily contains 55 perfectly balanced nutrients that provide a large amount of vitamins and minerals.  
Ask your free brochure via the Contact form.