Redlight & Near-Infra Redlight
Red light is one of the most natural ways to stimulate your body's self-healing process. It is now used as a new form of therapy under the umbrella term Photobiomodulation (PBM). And after more than 50 years of research, it has been proven as a non-invasive, non-toxic and non-traumatic therapy. It is safe because it works without heating tissues.
WHAT IS RED LIGHT THERAPY
Light at specific red and near-infrared wavelengths is clinically proven to trigger a physiological healing response in the body.
Since the Nobel Prize-winning work of Niels Finsen in 1903, the effects of Red Light Therapy have been well documented in thousands of peer-reviewed studies, including extensive NASA research.
HOW DOES IT WORK
Red light therapy works on multiple levels in the body: Molecular, Cellular and on the Tissue levels.
It relieves the affected area by increasing circulation and oxygen and releasing endorphins and nitric oxide.
It repairs by triggering the mitochondria, regenerating cells faster and more effectively.
It recovers energy for self-healing by boosting ATP production and cellular charge.
IT GENERATES VITAL SYSTEMIC EFFECTS FOR THE WHOLE BODY
Fascia

Gut-brain axis

Immune system

Circulatory system

Nervous system

Stem cells
WHAT TO EXPECT
Faster recovery

Less stiffness / Pain

Self-regulation

Better sleep

Better digestion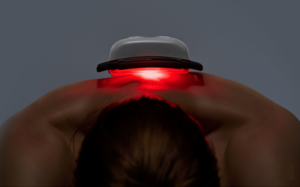 APPLICATIONS OF RED LIGHT THERAPY
REVIVE CIRCULATION
Red light is absorbed by the surface of the skin, to a depth of 5mm, so the effect of red light is concentrated on the skin and the fine blood vessels close to the surface. The effect is to improve the condition of the capillaries and the elastin and collagen that make up the circulatory system.
Dilates existing blood vessels

Increases formation of new capillaries

Increases nutrient transport to all tissues

Increases lymphatic system activity

Increases oxygen-carrying capacity of red blood cells

Decreases blood pressure

Removes cellular waste products

Stimulates the production of collagen, essential for repairing damages blood vessels
REDUCE INFLAMMATION
Stimulate the body's natural anti-inflammatory molecules and help your body heal more effectively. 
The following conditions, associated with both chronic and acute inflammation, are currently being investigated as highly promising targets for red light therapy:
Arthritis

Asthma

Sinusitis

Muscular sprains

Fibromyalgia

Neuroinflammatory disorders such as Alzheimer's

Irritable bowel syndrome and colitis

Rheumatic conditions
RELIEVE PAIN AND DISCOMFORT
Target the root cause of pain instead of suppressing the symptom, including muscle and joint pain, arthritis, menstrual cramps and dental issues.
REPAIR TISSUE
Enhance skin elasticity and production of collagen for an anti-aging effect and speed up healing of wounds and scars.
REGAIN PERFORMANCE
Red Light therapy has become a hot topic in sports and performance, it is safe and non-toxic.
Red Light therapy used before training is known to prepare and strengthen the body, and after physical exertion to help with recovery.
Documented effects from red light therapy include:
Reducing DOMS (Delayed Onset Muscle Soreness)

Greater endurance and performance

Improving sleep quality

Increasing sexual function and libido (including testosterone)

Aiding weight loss

Reversing skin ageing

Reducing cellulite 
WHAT IS FLEXBEAM
FlexBEAM is a portable energy device that offers a targeted application of red and Near-infrared light via powerful LED's, which works directly where it's needed. This technology is safe because it works without heating tissues. It is wearable on the body and flexes around all curves and joints.
It delivers the most effective wavelengths for mitochondrial stimulation: 625-635 nm red and 810-850nm NIR with focused power (max output 100mW/cm2). You can target this at three levels of tissue penetration (skin and surface, muscle and tissue, deep tissue and joints). It pulses between 10-1000Hz in a 10-minute cycle, but most importantly, Flexbeam delivers a sufficient dose in each cycle to get maximum benefits for the body.
It is easy to use. It is designed for home use by athletes and can also be used in clinics, on the field or gyms.
The FlexBEAM is a health optimization device with lots of applications.
It's your workout buddy, preparing for exercise and improving recovery.

Your home health care device for treating pains, aches, injuries, wounds.


Your mindfulness mate for relaxing and recharging your body.

No wonder it's already a favorite of athletes, trainers, therapists and biohackers worldwide.

Let's work with this in Belgium too.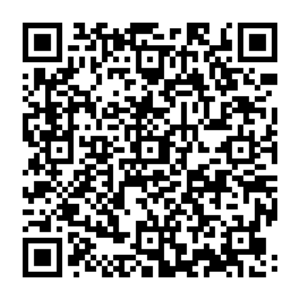 THE FLEXBEAM IS DIFFERENT FROM ANY RED LIGHT THERAPY DEVICES EVER INVENTED
Designed for the human body – for ultimate flexibility, efficiency and usability.
This is next-generation red light therapy: clinically proven, safe and easy to use.
FlexBEAM delivers the most powerful targeted dose on the market.
FlexBEAMTM uses both red light at 635nm and near-infrared between 810-845nm in a combined composition that sweeps through frequencies for optimal effect.
The unique combination of Red and NIR wavelengths, along with a gradual pulsed frequency harmonizing with nature, is what truly makes BEAMTMdevices different.
The result is a powerful healing experience that feels as good for your body as a glorious sunrise and a glowing sunset.
Flexbeam can also be used effectively as an independent therapy or in conjunction with other modalities.
More info about treatments/testimonials with Flexbeam: Meet the Flexbeam
Do you want also your personal Flexbeam? Click this link and receive your discount: Redlight at Home